Due to an injured shoulder, Prenaka will not be taking too many clients. She will do her very best to accommodate you, but please be aware there is often a wait time up to several weeks to book in with her so we do recommend calling in advance and/or pre-booking after each appointment. Sorry for any inconvenience.   
NOTE: WE DO NOT CURRENTLY DIRECT BILL WITH ANY INSURANCE PROVIDERS BUT ARE ABLE TO PROVIDE RECEIPTS FOR YOUR OWN CLAIMING PURPOSES.
For the low price of $1 per minute you can book with our 1500 hour therapist Megan!
*Please note 1500 hr therapists are not claimable with  most insurance companies.

Receipts can be provided upon request, but Namaste cannot be held responsible for any denied claims.**
Namaste Massage Therapy (Therapeutic)
(Combination of Deep Tissue, Trigger Point, Sports, Swedish)
30min $60.00
45 min $70.00
1hr $90.00
90 min $130.00
1hr Couples $180.00
90min Couples $260.00
Relaxation Massage
30min $55.00
1hr $80.00
90min $120.00
1hr Couples $160.00
90min Couples $240.00
Baby (0-3) $25.00
Children (3-9) $35.00
Add the following to any massage
Reiki Massage $15.00
Cupping Massage $15.00
Paraffin Treatment $15.00
30min Sauna $15.00
30min Steam & Light Therapy with Rain Shower for $25.00
Namaste Wellness Technologies
Infrared Sauna 30min $30.00
Infrared Sauna 60min $50.00
Sauna Packages
Eight 30 min sessions $128.00
Twelve 30 min sessions $180.00
Sixteen 30 min sessions $224.00
Whole Body Vibration
10 mins $10.00
Unlimited monthly pass $117.00
Steam & Light Therapy with Rain Shower
15mins $20.00
30mins 1 person $40.00
30mins 2 people$50.00
Therapeutic Massage $90/HR, $130/90min
A combination of deep tissue, trigger point therapy and myofascial release techniques to treat specific conditions such as injury, muscle spasm and tension.
Swedish Relaxation Massage $80/HR,$120/90min
The goal is relaxing the entire body and this is accomplished by rubbing the muscles with long, gliding strokes in the direction of blood returning to the heart. Swedish massage is exceptional for increasing the level of oxygen in the blood, decreasing muscle toxins, and improving circulation and flexibility while easing tension.
Sports Massage $90/HR,$120/90min
Sports Massage is a different form of massage that is usually used before, during, and after athletic events. The purpose of the massage is to take away the tiredness you feel, to relieve swelling, to reduce muscle tension, to promote flexibility, and to prevent injuries.
Deep Tissue Massage $90/HR,$130/90min
Deep tissue massage is similar to Swedish massage but is used to target knots and release chronic muscle tension. Other benefits include reducing inflammation and helping to eliminate scar tissue. The focus is on the deepest layer of muscle tissue, tendons, and fascia.
---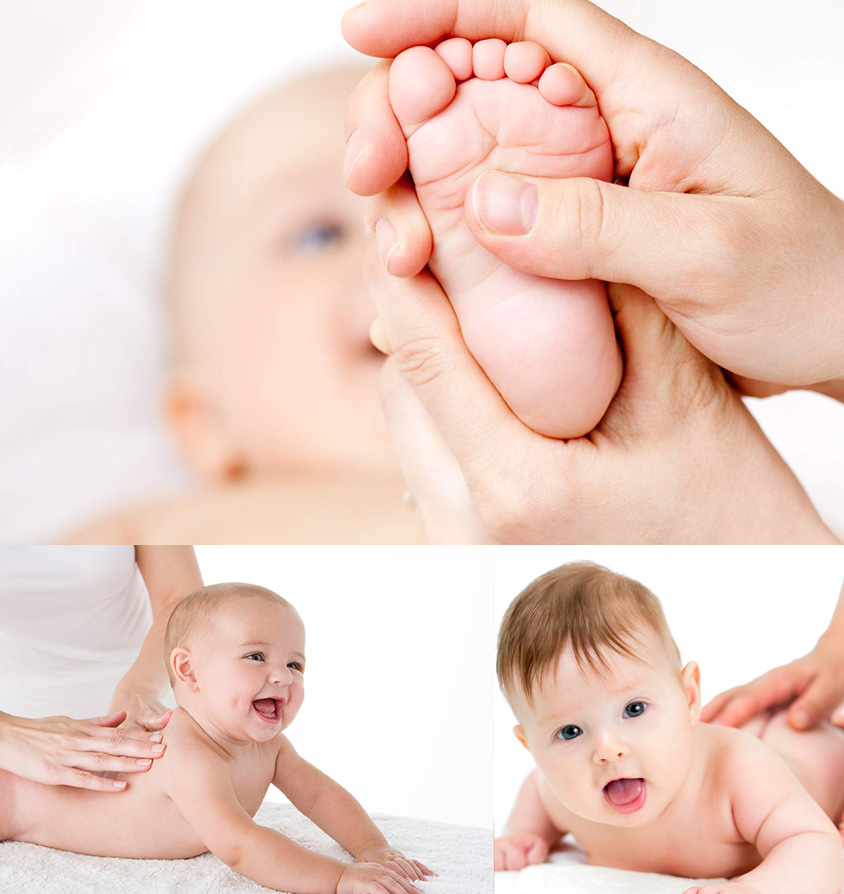 Prenatal Massage $90/HR
Massage Therapy can help relieve back pain associated with Pre-Natal muscular tension. Back pain is one of the more common side effects experienced throughout, and even after, pregnancy.. as well if you have other small children to carry around you may find your symptoms exacerbated. Regular prenatal massage relives low back pain, reduces swelling, lessens sciatic pain and reduces stress.
Postnatal Massage $90/HR
Massage techniques are used to rebalance the mothers body, to help relieve tension in over worked areas, and to give the mother an opportunity to take some time for herself.
Baby Massage (0-3yrs) $25/30min
Whether your baby is a newborn or several years old, massage can bring immediate and lasting results.
Benefits of baby massage:
~Relaxes infant
~Enhances bonding
~Aids growth and development
~Promotes communication
~Improves baby's sleep
Children's Massage (3-9) $35/30min
Massage for children offers a variety of health benefits. It is human nature to touch as a way of showing love and affection. This touch stimulates the body in positive ways to help it grow and develop. Massage is beneficial at any age but because children are still developing it can be especially helpful for them. Parent-child massage is a wonderful way to bond with your children while offering them health benefits.
---
Trigger Point Therapy $90/HR
A trigger point is a tight area within muscle tissue that causes pain in other parts of the body. Trigger point massage is specifically designed to alleviate the source of the pain through cycles of isolated pressure and release. In this type of massage the recipient actively participates through deep breathing as well as identifying the exact location and intensity of the pain. The result of trigger point massage is the elimination of toxins in the muscles.
Lymphatic Drainage Massage $90/HR
Lymphatic massage or lymph drainage massage is a technique used to help increase lymph flow. Increased lymph flow removes harmful substances from the tissues and increases immune function. Lymphatic massage can be useful in cases of edema, sports injury or for people experiencing a sluggish immune system or those suffering from lack of energy.
Hot and Cold Stone Massage $130/HR, $155/90min
Hot stone massage is a specialty massage that uses smooth, heated stones. They are often basalt, a black volcanic rock that absorbs and retains heat well. The heat is both deeply relaxing and helps tight muscles release. Cold stones are used to reduce inflammation, and to target trigger points.
Karma Head Massage $65/30min
Prenaka's very own blend of head massage techniques, also known as Champissage, is a trademarked term for an alternative medicine massage therapy. In Karma massage the upper back, head, neck, face and arms are massaged with hot oils with the purpose of manipulating energy channels. The goal is to clear blocks in the energy channels that cause a build-up of negative energy. The belief is when the energy does not flow properly, negative energy builds up causing common problems including stress, pains and aches, and even baldness or hair loss.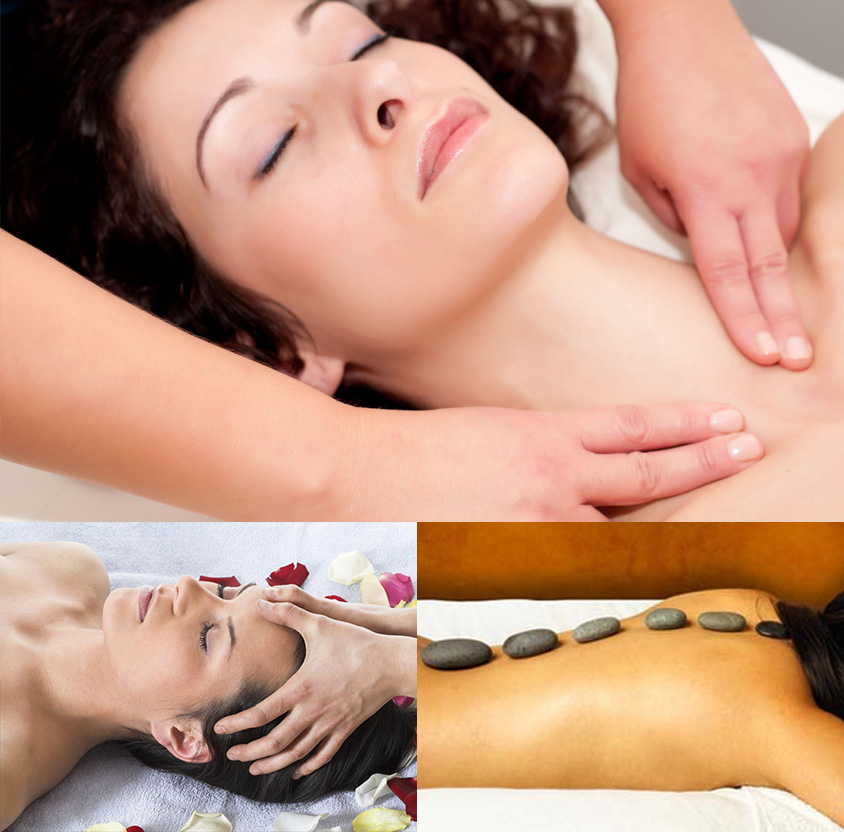 ---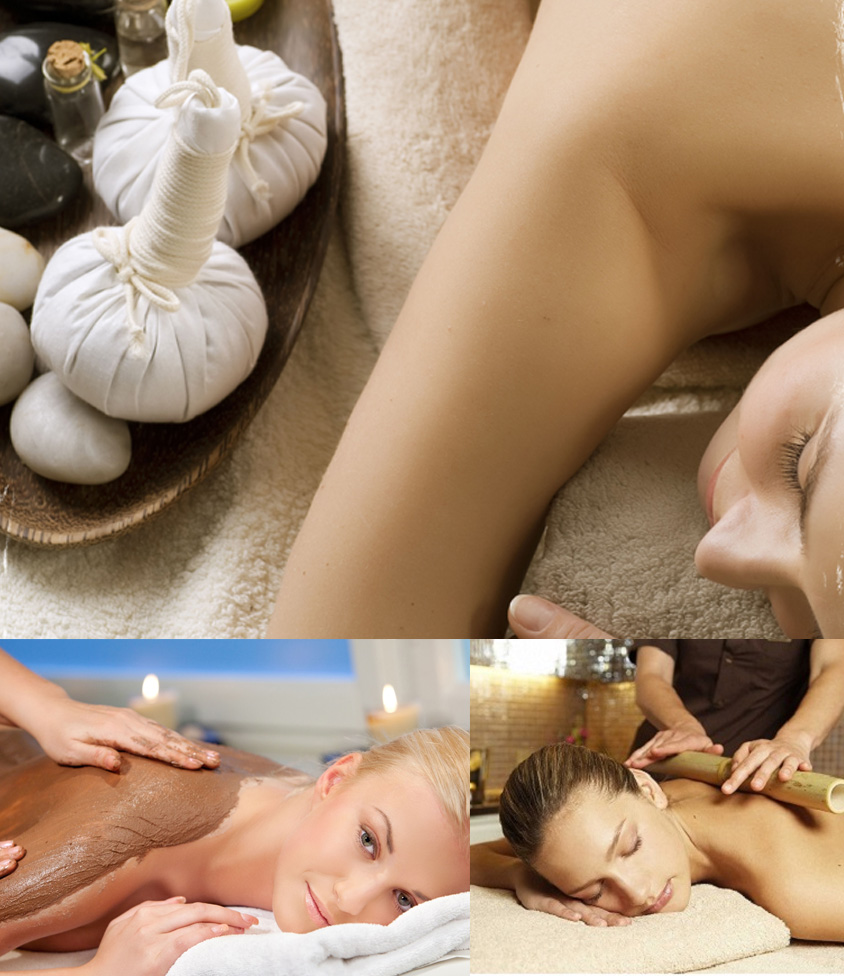 Myofascial Cupping$105/HR,$145/90min
Massage Cupping techniques are an incredible addition to massage therapy, physical therapy, facials and body treatments. The action on the nervous system is sedating. And people often descend into a profound state of relaxation. On a deeper therapeutic level Massage Cupping therapy is very beneficial for many conditions such as high blood pressure, anxiety, fatique, chronic headache, fibromylgia and neuralgia. Body contouring with cupping can eliminate cellulite and contracted, congested muscle tissue.
The Thai Herbal Stem Massage $120/HR, $170/90min
This treatment incorporates elements of Swedish relaxation massage and Thai herbal compresses. The benefits are two-fold: deeply penetrating moist heat and the natural oils of the herbs that will leave you speechless. All natural herbs that penetrate throughout the session. You will find it an intensive, relaxing and a very detoxifying treatment. Essential oils wrapped in upbleached cotton, tied by hand and vacuum packed to preserve freshness and purity.
Herbal Face Compress $55/30min or add on to any massage for $30
Mini herbal stems are used to do soft gentle compressions on the face. This helps to reduce inflammaion and drain the lymphatic system, leaving your skin with a natural glow.
Detox Body Wrap with Lymphatic Drainage $150/2hr
Lymphatic drainage is stimulated manually using a dry skin brush and is then followed by a Detox Body Wrap, with 30 min in our Infrared Sauna, ending with a light hot oil/lotion massage. This works incredibly well at cleaning your system, which will help to increase energy levels and get rid of toxins in the body. It also creates inch loss and shrinking, making it a great addition to any weight loss program.
Hot and Cold Hydrotherapy Body Wrap $130/90min
This starts with a cold body wrap which helps with inflammation, reduces muscle tension, release of toxins from within (sweat). It is then followed by a hot herbal tea wrap to produce dilation of capillaries, bringing more blood to the skin so excess warmth can be released, and is finished off with a hot oil body massage.
Warm Bamboo Massage $100/HR-

Currently Not Available
Using smooth, warm bamboo sticks and a combination of massage techniques, this deeply relaxing massage treatment will promote wellbeing, relieve stress, tension, stimulate blood circulation and provide an unbelievable relaxing massage experience.
Thai Yoga(Therapeautic) Massage $110/HR, $150/90min $200/2HR
Centuries ago a dynamic bodywork therapy based on yoga and Ayurveda was born in the temples of Thailand. In this unique healing system of Thai Yoga Massage – also called Nuad Boran and widely known as traditional Thai massage – the practitioner guides the recipient through a series of yoga postures while palming and thumbing along the body's energy ("Sen") lines and pressures points. Together these actions result in a comprehensive full body treatment that relieves muscular tension, improves circulation, boosts the immune system and balances the body energetically. Thai Yoga Massage is performed on a mat on the floor; both client and practitioner are dressed in comfortable clothing allowing ease of movement and flexibility. No oils or creams are used.
Add On's for $15.00
Hot Oil Head Massage, Reiki , Cupping Therapy