"By all these lovely tokens, September days are here… with summer's best of weather, and Autumn's best of cheer." – Helen Hunt Jackson
********************************************************
Book in for an Eyebrow Wax ($16)
and receive a complimentary Lip Wax (value of $13)
——————————————————————————————-
 10% off 90 minute Couples Massage
——————————————————————————————-
-Ayurvedic Indian Head Massage
-Ayurvedic Mini Facial
-Ear Candling
$150 reg. $180
——————————————————————————————-
Express Facial with Ear Candling

$100 reg. $130
——————————————————————————————-
15% off Reflexology
——————————————————————————————-
1 Hour Therapeutic Massage
& Signature Pedicure
$140 reg. $165
————————————————————————————————————————-
Buy 2 Eminence Organic Facials
& get the 3rd one 50% off
———————————–
THIS MONTH ONLY!!! – Receive a free massage with our Student Therapist, Megan, when you book any Holistic or Esthetic services over $65.00
*Please note the services MUST be on the same day, no exceptions. Also, no insurance receipts will be provided for the massage.*
The current days and times available are as follows:
August 31st… 12pm – 4pm
September 1st… 10am – 4pm
September 2nd… 9am – 5pm
September 7th… 1pm – 9pm
September 8th… 10am – 6pm
September 9th… 9am – 5pm
September 16th… 9am – 5pm
STAY TUNED for a second e-mail that will be sent out in the near future with more available dates and times for the second half of the month!
Spots fill up fast so call today to make your appointments! 780-467-9809
——————————————————————————————–
This month we would also like to give a shout-out to our friends at Oxygen Yoga and Fitness in Sherwood Park!
Oxygen Yoga and Fitness Sherwood Park would like to offer all clients of 'Namaste Wellness and Day Spa' 1 week of unlimited classes at no charge!
Please arrive 15 to 20 minutes in advance of your first class to ensure enough time to fill out a health waiver, and provide membership of your affiliation with Namaste (i.e. A copy of this newsletter or a receipt from Namaste)
Oxygen Yoga and Fitness offers the widest range of classes in the Fitness industry today — from Zumba to Yoga to Bootcamp, they have a class for you. Oxygen has quickly become the fastest growing fitness franchise in Canada for a number of reasons; from class variety to their Infrared studio environment, and also their unique low-impact flooring. Far Infrared heat is not new technology by any means, but it's finally getting the attention it deserves because of all the health benefits associated with it. Oxygen offers all of their classes under Far Infrared, with 3 different temperatures to choose from. The benefits can be found and listed on their website at 
http://www.oxygensherwoodpark.com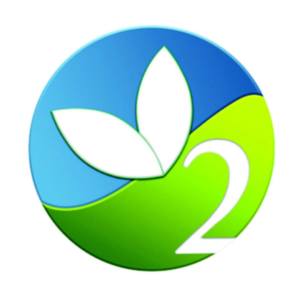 ———————————————————————————-
 780-467-9809 or namaste.spa@live.ca